Ninfa, a marketplace designed to collect NFT works, has opened its Ninfa Labs space in Milan, a showcase for exhibitions of digital works on the big screens. with the aim of creating society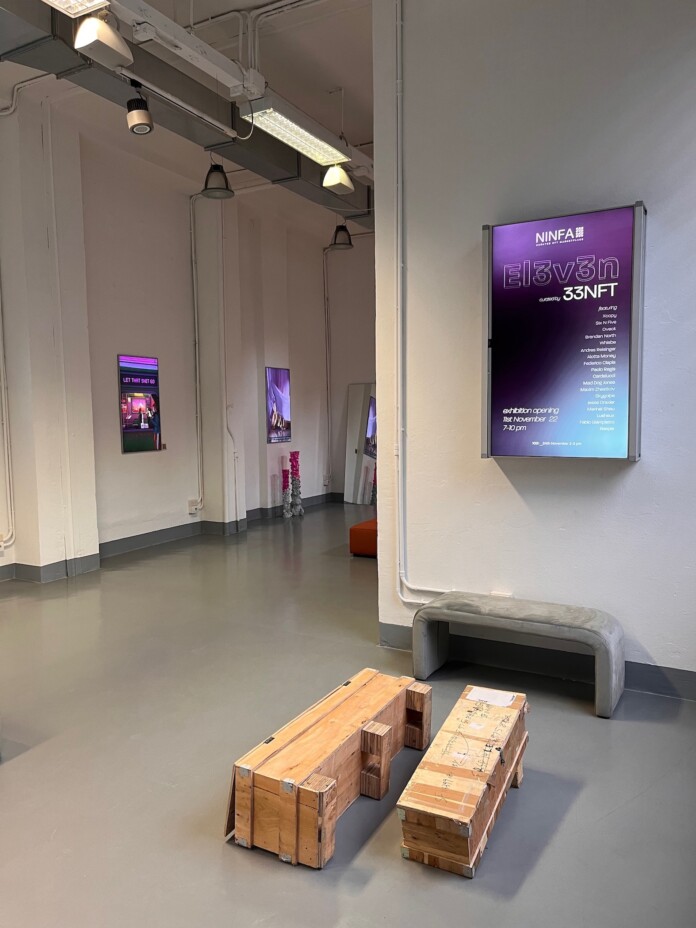 The past few weeks have been turbulent in the cryptocurrency market. The climax was reached on November 11, when FTX Group, one of the largest cryptocurrency exchanges in the world, declared bankruptcy. This incident severely damaged the confidence of a sector that was already being questioned by operators and public opinion. Despite this climate, a new initiative dedicated to the NFT world has been launched. Around nymph, a marketplace designed for artists, gallery owners, and digital enthusiasts. A company using Ethereum, the most popular blockchain, to create and exchange non-fungible tokens. The startup was born in April 2022 thanks to the skills and passion of four young experts in the digital world and the use of cryptocurrencies. An innovative project that in just three months managed to involve 110 creators. Today NINFA collaborates with 422 artists, 16 galleries and has more than 430 digital works.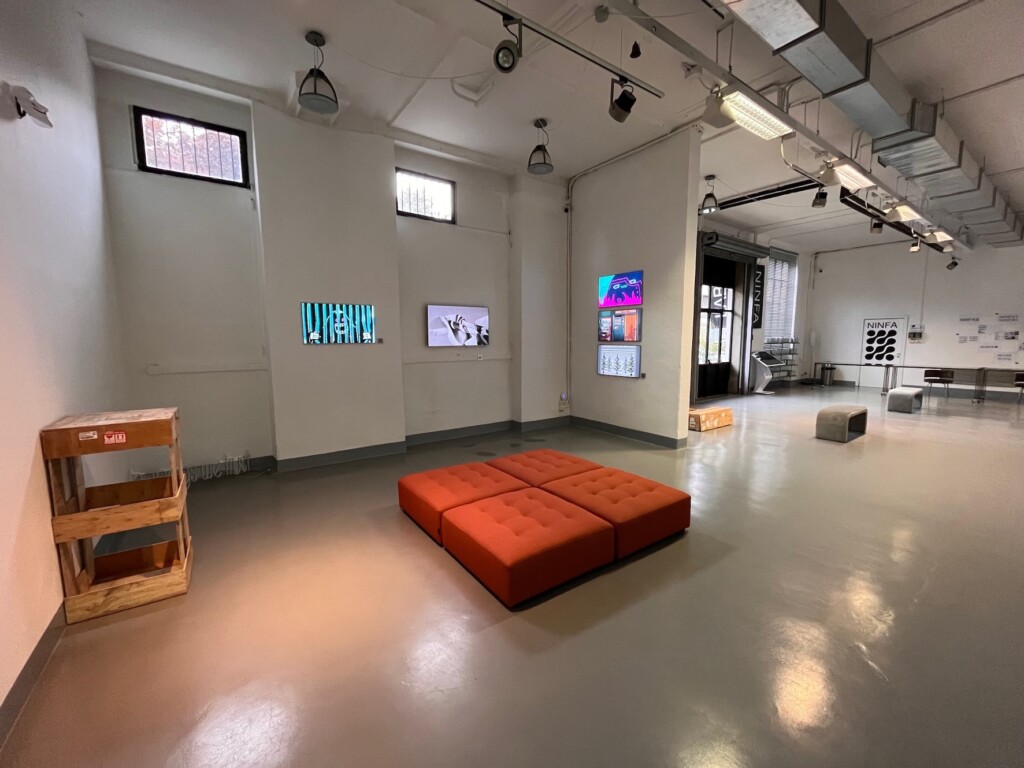 Ninfa's vision and goals
"In an increasingly digital and connected world, any individual will need to customize their virtual self, and there is no better way to personalize their identity than through grouping." he claims Brando BonarettiFounder and CEO of NINFA. Indeed, the platform allows users to build and enrich their online identity by purchasing unique digital works and objects belonging to different sectors: art, fashion, and design. Therefore NINFA favors creative people who have an interdisciplinary view in their artistic research. In relation to other digital asset trading platforms, what sets NINFA apart is the fact that no upfront commissions apply, allowing artists to earn 100% of their sales. NINFA then accompanies users throughout their journey within the NFT world: from creating a piece that can be either unique or part of a series, to moving on to listing commissions or sharing them with galleries, right up to managing collections. NINFA also has a section just for the intermediaries of these digital businesses: gallery owners, curators, design or fashion brands. This allows users to place their artists on the platform and sell digital pieces already in collections.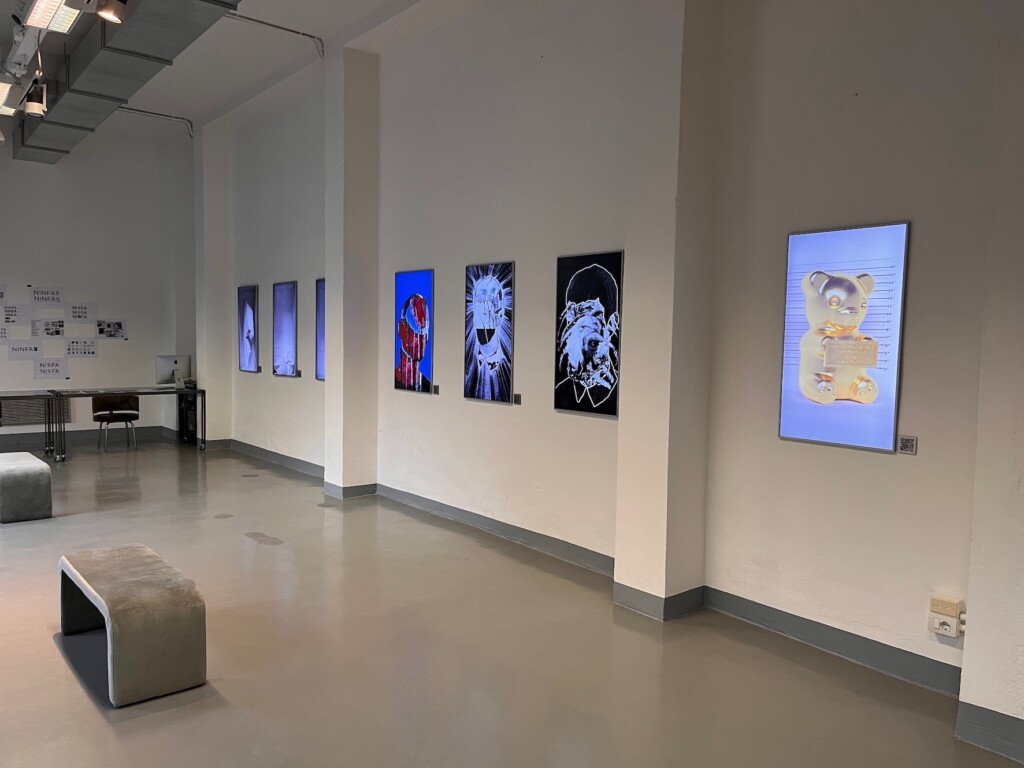 NINFA LABS in Milan, the physical space for NFTs
It opened in September 2022 Ninfa Labsa new permanent exhibition space in the Isola District Milan: More than 200 square meters with 15 screens to display NFT business. The name of the space evokes the name of the laboratory, designed as a creative hub where enthusiasts can meet, learn and experiment to understand what it means to work in a digital environment. This is possible Thanks to the dense programming of events that provide opportunities for in-depth study.Brando Buonaretti explains. NINFA Labs was created as a boutique where you can purchase artwork, as well as fashion and design collections. In this first physical center, every creator of NINFA can be seen even when he is not present in the gallery, thanks to the menu provided in the gallery where all available works can be browsed. As explained by the founders, the aim of the exhibition is to become a meeting point for the community of enthusiasts of the crypto and NFT world, which is slowly growing in number despite the difficulties and periods of crisis. The idea is also to bring the general public closer to the digital world: the physical place becomes an added value for all those who are curious about Web 3.0 but usually collect in the traditional way. The first experiments in this sense have already taken place during the recent Milan Digital Week.
Sun Castelbarco Albany
Ninfa Labs
Via dell'Aprica 16 – Milan
https://ninfa.io