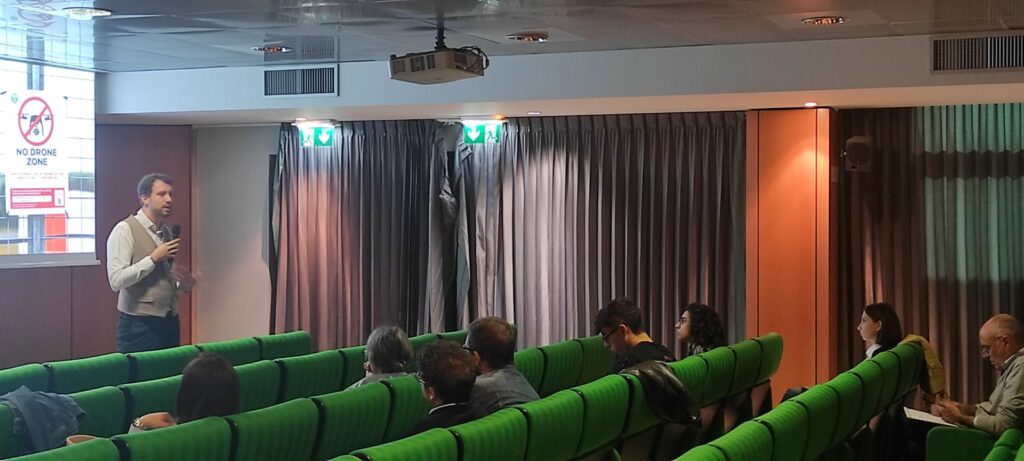 Here is a statement from Bari Polytechnic:
The "Token & metaverse economy" is the economy consisting of virtual worlds (metaverses) and virtual products and services (tokens) that increasingly produce concrete and tangible effects in society, significantly modifying the ways in which new relationships between businesses and individuals develop.
This new economy is attracting a lot of investment globally, doubling in 2021 and a share of $10.4 billion in the first half of 2022 alone (PitchBook data), with the aim of making virtual worlds and products more accessible to the public on a larger scale. . It follows that at this stage of great interest in the "token economy and metaverse", the main topic becomes understanding how these investments can create value for users and sustainable profits for companies.
On this topic, organized by Pulepa, a special workshop has been held in recent days that has seen the participation of about 100 members, including students, doctoral students, teachers and professionals from Puglia, Italy and abroad.
Authoritative contributions from scholars and professionals in the field of strategic management of innovation processes. The topics covered developed according to a trajectory: from the use of digital platforms to access the metaverse and icons, for example, by artists and performers to hold virtual shows, as happened in the case of the Ariana Grande concert, organized on the Fortnite platform (Daniel Trabucchi Politecnico di Milano), on collaboration strategies necessary for digital innovations such as those produced by tokens and metaverses to be successful (Wim Vanhaverbeek, University of Antwerp), on how companies can define the strategy best suited to be competitive in the metaverse. Specifically, the speakers, Michael Jacobides (London Business School), Maxime Corto and Winson Chen (Boston Consulting Group) defined the strategic approaches used by established companies in this sector such as Roblox and startups such as Meta, as well as the risks related to their activities in the metaverse. Finally, management and marketing practices adopted to make user experiences more attractive were taken into account, and Gucci exploited them for example to increase consumer enthusiasm within its virtual world of Gucci City hosted on Roblox (Lucio LambertiAnd the Politecnico di Milano).
Thus, the workshop "Token and Metaverse Economy – International Forum for Digital Transformation of Business and Society" allowed us to investigate how tokens and metaverses can represent real potential for economic growth.
The Politecnico initiative, supported by the representatives: Antonio Messini Petrozzelli, Umberto Bagniello, Angelo Natalicchio, Ilaria Mancuso, is among the four international events financed by the Business Transformation Ecosystems project, Interreg IPA CBC Italy – Albania – Montenegro program, with the aim of creating a network between scientific research And the industry involved in digital transformation 4.0, the establishment of pilot initiatives and regions, and the competitiveness of the respective territories.