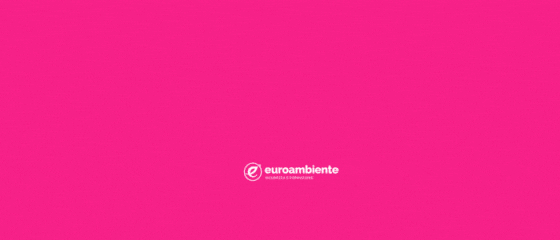 The Foggia Chamber of Commerce intends to provide "one-off" stimulus measures to deal with the extraordinary increase in energy costs and to encourage the launch of actions aimed at reducing dependence on changes in the international context associated with energy markets by the Foggia Provincial Entrepreneurship System.
For whom is this?
The voucher targets micro, small and medium enterprises (MPMI) for all economic sectors With a registered office and/or a local unit in the regional area of ​​the Chamber of Commerce of Foggia.
It must be business Energetic And to be registered in the company registry As of 31.12.2018.
When
View questions From 11:00 on 05/12/2022 until 21:00 on 10/01/2023.
Applications received before or after the deadlines will be automatically disqualified.
Evaluation and arrangement of applications
Contributions will be allocated on the basis of an arrangement assessment procedure which will take into account the entity in absolute terms of the recorded increase in energy costs plus the length of time the company has been registered in the commercial registry maintained by the Chamber of Commerce.
Financial endowment
The total resources allocated by the Chamber of Commerce available to the beneficiaries amount to EUR 250,000.00 divided by cost range
of energy recorded in the reference period, as shown below:
range a (increase greater than €7,000.00), in euros 50,000.00;
range b (increased from €4,000.01 to €7,000), € 62,500.00;
scope c (increased from €2,000.01 to €4,000.00), in euros 62,500.00;
band d (Increase up to €2000.00) in Euros 75,000.00;
A non-refundable contribution, in the form of a voucher, is expected up to one Maximum unit amount:
3000.00 € for Level A
€2100.00 for Band B
1200.00 € for domain c
600.00 euros for domain d
The support entity can have a maximum of up to 30% of the expenditure deemed eligible against the increase in energy costs up to the maximum contribution specified by category.
Eligible expenses
Expenses related to an increase in the cost of the energy component (electricity or gas) incurred are eligible From January 1, 2022 to August 31, 2022 Provided that it results in an amount equal to or greater than 30% compared to the same period of the year 2019 with the same operations and stopping infrastructure; These expenses must be highlighted and will be assessed after deducting system and transportation costs and net VAT.
Help scheme
The assistance referred to in this advertisement is granted, under a minimum system in accordance with Regulations No. 1407/2013 or not. 1408/2013 of 12.18.2013 (OJEU L 352 of 12.24.2013) or Regulation No. No. 717/2014 of June 27, 2014 (OJEU L 190 of June 28, 2014).
How to apply
Under penalty of disqualification, voucher request must be sent via Telemachus Web.
To facilitate the collection of orders through the portal Telemachus Web By companies and brokers, useful channels and directories are referenced below.
Information, assistance and bid summaries
E-mail For questions and clarifications: Impresa@fg.camcom.it (link sends an email)indicating in the subject announcing the request for assistance.
Forms and documentation
The following forms must be completed exclusively in pdf format, digitally signed by a legal representative.
Forms