On the 21st of April we went to the Superstudio Più in Milan at in | Metaverse Summitthe first Italian international event entirely dedicated to virtual worlds, organized by AnotheRealitya leading developer of immersive XR solutions (extended reality) in collaboration with Velvet Media. BTO Research, BID – Data Breaking and Skilla eLearning Solutions.
On | Metaverse Summit an event packed with mini-conferences, panels and guests (Italian and international) that spanned the whole day and covered the overlap that virtual spaces would make in every region imaginable, From business to e-learningbut without forgetting the purely operational applications, such as safety training for particularly dangerous jobs, and of course, games.
It already starts in the morning with the stands displaying the latest news in the field of virtual reality and the guys from wort They are certainly not afraid of comparisons in this sense. The TouchDIVER Weart is just one of those innovations we expect from the evolution of VR technology: The sensations of temperature, resistance, and surface textures leave you speechless during the test. There is certainly still room for improvement, but it is one of those devices that has truly endless possibilities and, above all, applications.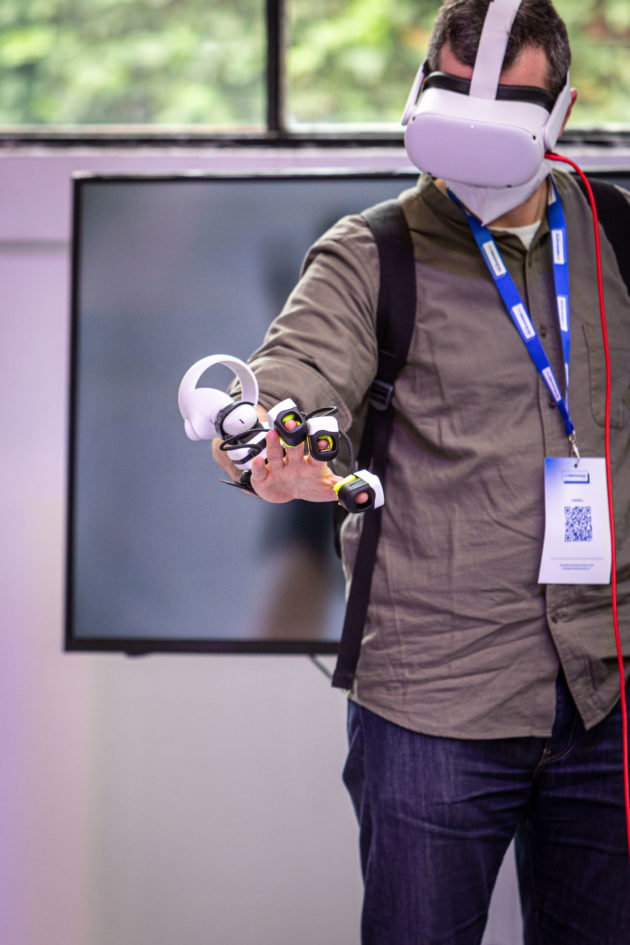 Then we move on to play, with AK Esports And their driving simulators are more attentive to detail. VR application on titles such as Race trimbut we have been able to witness how immersion becomes increasingly compelling and attractive.
Staying in the gaming business, then we move into AnotheReality with them VR Tennis League, a game in development, but already available in early access demo, that solves space problems with a system of teleporting towards the ball by pressing a button on the board. this too We are talking about a product that is still quite raw, but with obvious potential Which collects excellent feedback from the tests.
Moving away from video games, and staying with AnotheReality, we were able to test one of the aforementioned operational applications in the workplace: Virtuademy is doing our project in Scenarios of high-altitude repairs thanks to which workers can practice in complete safety Through "tasks" that will guide them point by point during the assigned actions.
Only art is missing, but at the top of On | Metaverse had room for it, too: streamcolors It takes Epic Games' Unreal graphics engine out of the world of video games to deliver immersive experiences to audiences through 3D digital re-enactments of images and videos, even as real rooms and installations now gain space around the world.