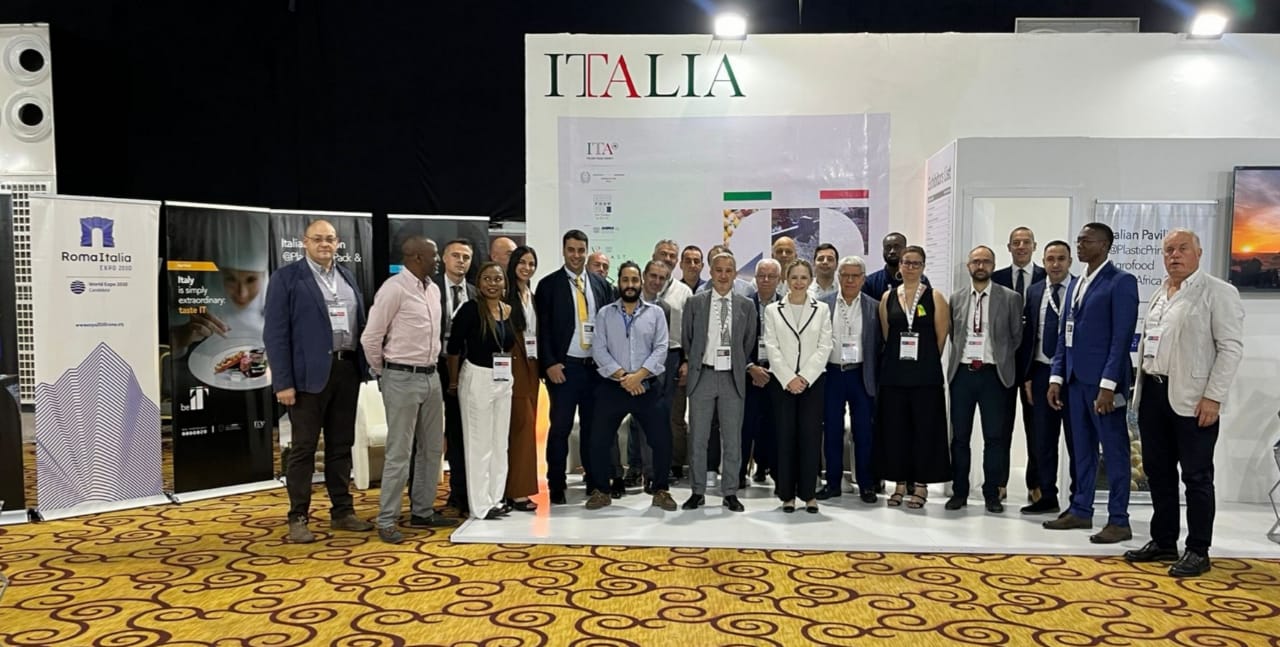 The Italian Ambassador to Accra, Daniela D'Orlandi, and the Director of ICE's office in Ghana, Alessandro Gerbino, inaugurated, in the presence of the Ghanaian authorities, the Italian pavilion that took place at the Plastprintpack & Agrofood West Africa 2022 exhibition, the main exhibition event for the technologies sector of the agro-industry chain in the country.
In her speech, Ambassador Dorlandi affirmed Italy's interest in playing a more active role as an economic and trade partner of Ghana, thanks to technologies that can contribute effectively to the creation of added value in the country. He also emphasized that the growth of trade between Italy and Ghana, which exceeds 500 million euros in 2021 and in which capital goods are the pillar of Italian exports, indeed expresses the strengthening of bilateral economic relations. He concluded with the hope that this initiative will contribute to further expanding cooperation and business opportunities between companies in the two countries.
Nearly 100 exhibiting companies from 20 countries and various national pavilions, including those from Germany, the Netherlands and South Africa, took part in the Ghanaian event. Italy is officially present for the first time, with an impressive pavilion organized by ICE along with the trade associations, Amaplast, Acimga, Ucima and Anima / Assofoodtec. During the fair, bilateral meetings were held between Italian companies and potential local buyers, with the participation of representatives of institutions and associations.